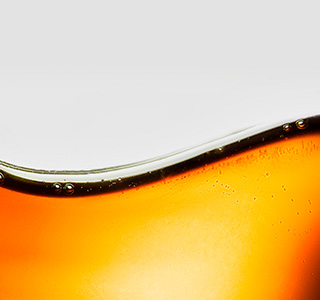 KARANJA OIL
Native to India, Karanja Oil is coldpressed and double-filtered from the seeds of the Pongam Tree, also known as the Karanja Tree (Pongamia glabra).
Karanja Oil has similar insecticidal properties to Neem Oil and acts against a number of insects and other pests.
With a mild and versatile aroma, it acts as an acaricide and insecticide. Karanja Oil also has nitrification inhibitory properties.
Karanja Oil contains natural plant growth-stimulating ingredients, primarily axins, improving soil texture and promoting vegetative growth, plant health and fruit yields.
Guaranteed
Analysis
Karanja Contents ... 20,000ppm
BENEFITS:

Ideal for soil-based insect control

Prevents fungus and help plants recover from it

Prevents some bacterial diseases

Lasts longer on plants than chemical insecticides

Ideal replacement for Neem Oil in areas where Azadirachtin is not allowed

Can be mixed in equal parts with Neem Oil to widen insect control
INTERESTED?
FIND A DISTRIBUTOR
OF ORGANIC PRODUCTS
FOR AGRICULTURE OF
MYCSA AG IN YOUR REGION.
To find out if there's a distributor near you or if your company is interested on becoming part of our distributors' network, please contact us
Questions?
WE WOULD LIKE TO HEAR FROM YOU.