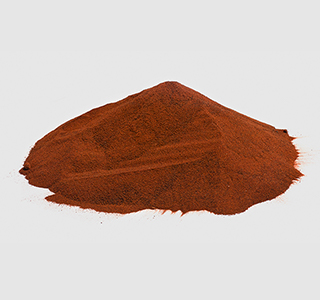 SUPER K
FULVATE
Super K Fulvate is our traditional soluble fulvic acid plus K2O and microelements.
It is a 100% soluble powder that provides plants all the essential elements while also offering all the advantages of fulvic acid.
Super K Fulvate activates enzymes regulating CO2 uptake and photosynthesis rate, thereby improving crop yield and quality. The potassium (K) in Super K Fulvate regulates the opening and closing of stomata, the pores through which leaves exchange carbon dioxide, water, water vapor and oxygen with the atmosphere. Proper functioning of stomata is essential for water and nutrient transport and plant cooling.
Guaranteed
Analysis
Total Nitrogen .................... 3%
Phosphate (P2O5) .................. 1%
Potassium (K2O) .................. 10%
BENEFITS:

Increases root growth and improves drought resistance

Activates many enzyme systems

Maintains turgor

Reduces water loss and wilting

Produces grains rich in starches

Helps retard crop diseases
INTERESTED?
Find a distrubutor for
MYCSA AG's organic products for agriculture in your area.
Or if your business is interested
in being a part of out network of distrubutors, please contact us.
Questions?
WE´RE HERE TO HELP.