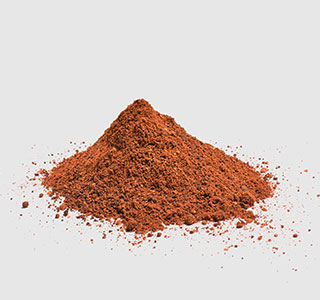 NEEM CAKE
Neem Cake is organically obtained from the cold-crushed residue of the neem seed kernel. This extraction gives Ferti-Neem Cake superb nutrient content specifically in its high azadirachtin content and NPK value. Good for all soils, all crops, all seasons.
It works primarily by increasing the humus content of the soil and is an all-purpose organic soil conditioner, ideal for low organic matter soils and significant reducer of chemical fertilizer demand. Its natural repelling properties and NPK value plus nutrient content make it an ideal 2 in 1.
Guaranteed
Analysis
Neem Cake ................ 100%
BENEFITS:

Increases resistance to pathogens

Enriches soil nutrients and aerates

Induces growth of beneficial flora

Slows down the process of nitrogenous compounds like ammonia
INTERESTED?
FIND A DISTRIBUTOR
OF ORGANIC PRODUCTS
FOR AGRICULTURE OF
MYCSA AG IN YOUR REGION.
To find out if there's a distributor near you or if your company is interested on becoming part of our distributors' network, please contact us
Questions?
WE WOULD LIKE TO HEAR FROM YOU.